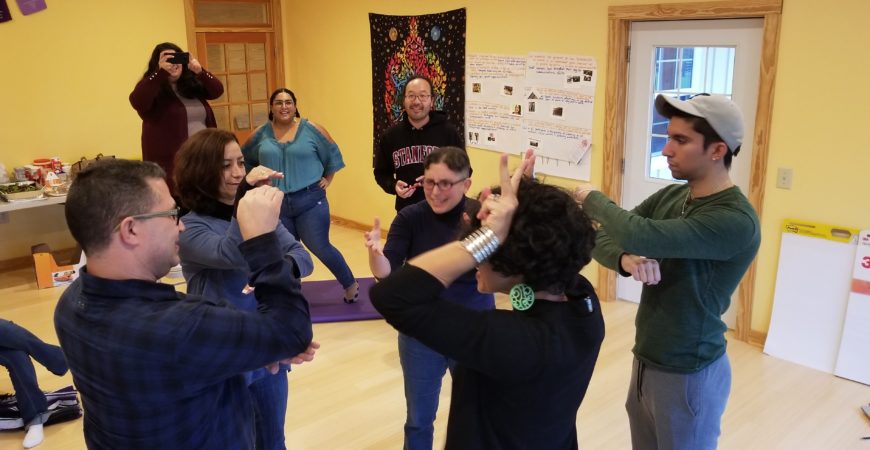 El Pueblo staff members and consultants playing a game at our 2018 staff retreat.
Opportunities Available
El Pueblo is looking for a Community Organizer to support Latinx community members to lead legislative campaigns focused on promoting immigrant rights and reproductive justice. On a day-to-day basis, the person will work with El Pueblo's Community Leadership Council, which is made up of Latina women who have participated in El Pueblo's leadership programs. The person will support them to participate in the legislative process, to make decisions to guide El Pueblo's work with adult leaders, and to represent El Pueblo to partner coalitions who work in social justice. In collaboration with other staff members, the person will also support El Pueblo's canvassing and electoral (GOTV) efforts. Click here for full position description.
To apply, please send an email in English OR in Spanish to moises@elpueblo.org. In the email, please write a few sentences or bullet points about your approach to community organizing and attach your resume. Please write in the subject line: Community Organizer. Priority will be given to applicants who apply before December 15th, 2019. However, we will continue to accept applications until the position is filled.
Members of communities of color, the LGBTQ+ community, immigrant communities, and other historically disenfranchised communities are encouraged to apply.
This post is also available in:

Español (Spanish)