Grupo Mojado
Internationally famous and nominated for a Latin Grammy for Best Group Album, Grupo Mojado is characterized by their versatility in interpreting different musical genres such as pop ballads, grupera palada, tropical cumbia, boleros and more.
Grupo Mojado was born from the hand of Felipe Barrientos in the municipality of Heroica Matamoros, Tamaulipas, Mexico. Over the years, they have established themselves as a Mexican group with great success in their country of origin as well as internationally. Among the countries they've toured include the United States, Argentina, Paraguay, El Salvador and Costa Rica.
Representing: Mexico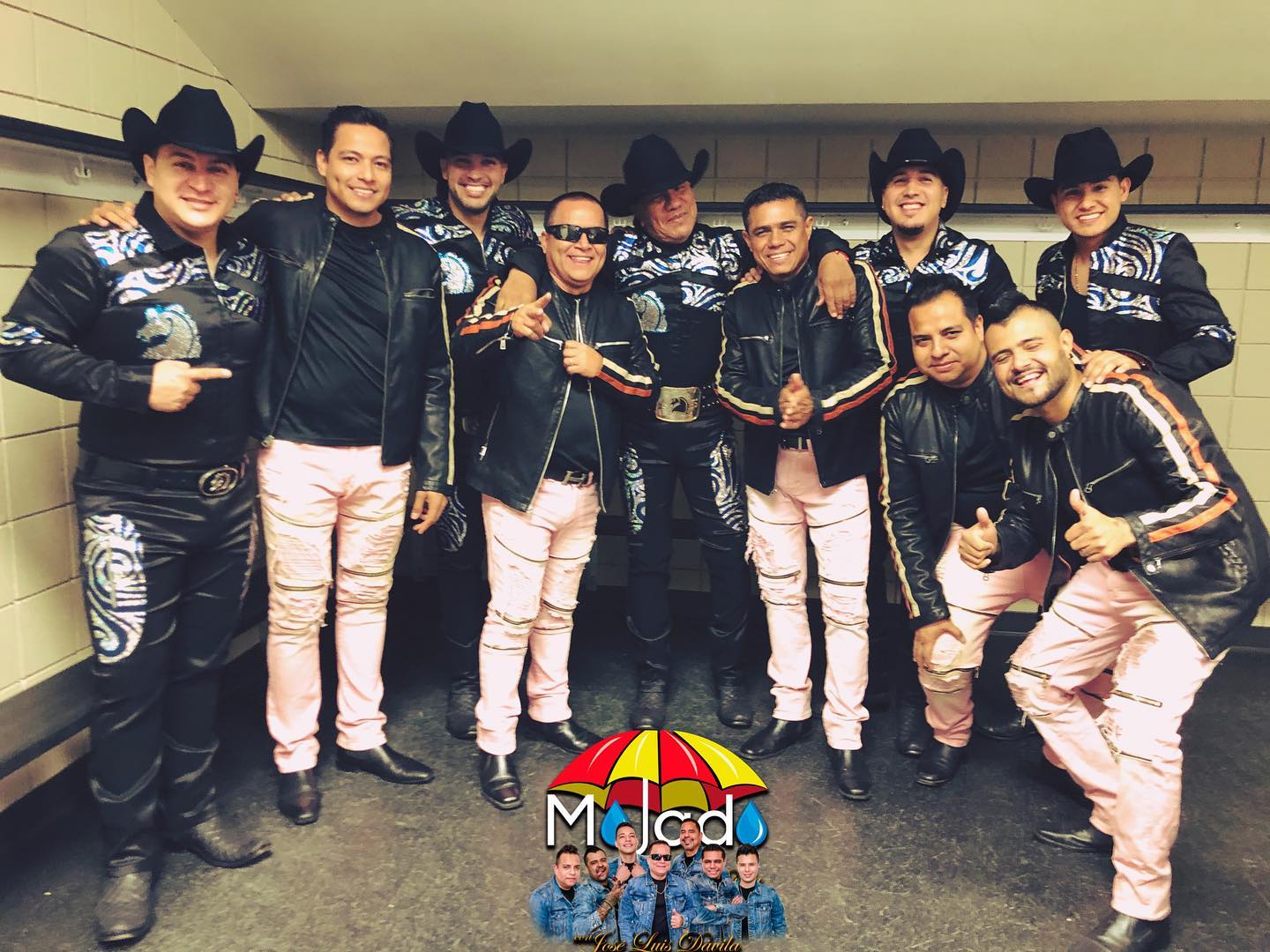 Larry & Joe
Larry & Joe are versatile multi-instrumentalists and singer-songwriters on a mission to show that music has no borders. As a duo they perform a fusion of Venezuelan and Appalachian folk music. The program they offer features a distinct blend of their diverse musical inheritances and traditions.
Representing: Venezuela
Genre: Llanera, joropo, bluegrass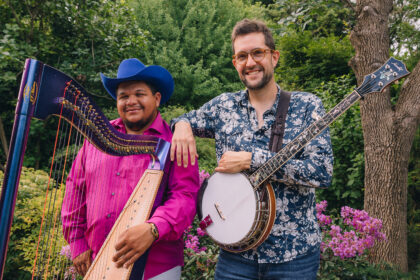 Zona Tipica
Zona TIPICA is a group of Dominican musicians living in North Carolina. They got together with their talent to make TYPICAL music from the interior of the Dominican countryside. Perico Ripiao, composed of drums, accordion, conga, guitar, and singers
judolian4@gmail.com
Genre: Typical Dominican music Perico ripiao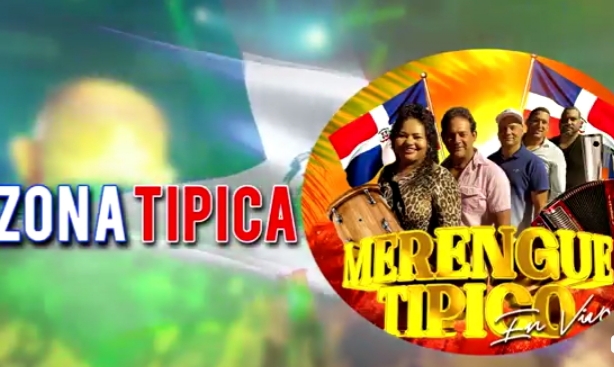 Danny y JayPee
Two young artist composers of the urban genre, whose purpose in music is to show young people that everything can be achieved with effort and dedication, they only have to dream. Dreams come true.
Genre: Urban music
Orquesta K'che
North Carolina's Orquesta K'Che ['kah-CHAY'] has become the Triangle's Latin Party Dance Band. When on stage, the eleven (11) piece band will delight the audience by projecting the musical energy of its members, who are ready to ignite and excite your next event or activity. "Orquesta K'che" is ready and looking forward to sharing its music and excitement.
Representing: Puerto Rico, Cuba, Venezuela & USA
Genre: Salsa, merengue, cumbia, Latin jazz
salsawiz@hotmail.com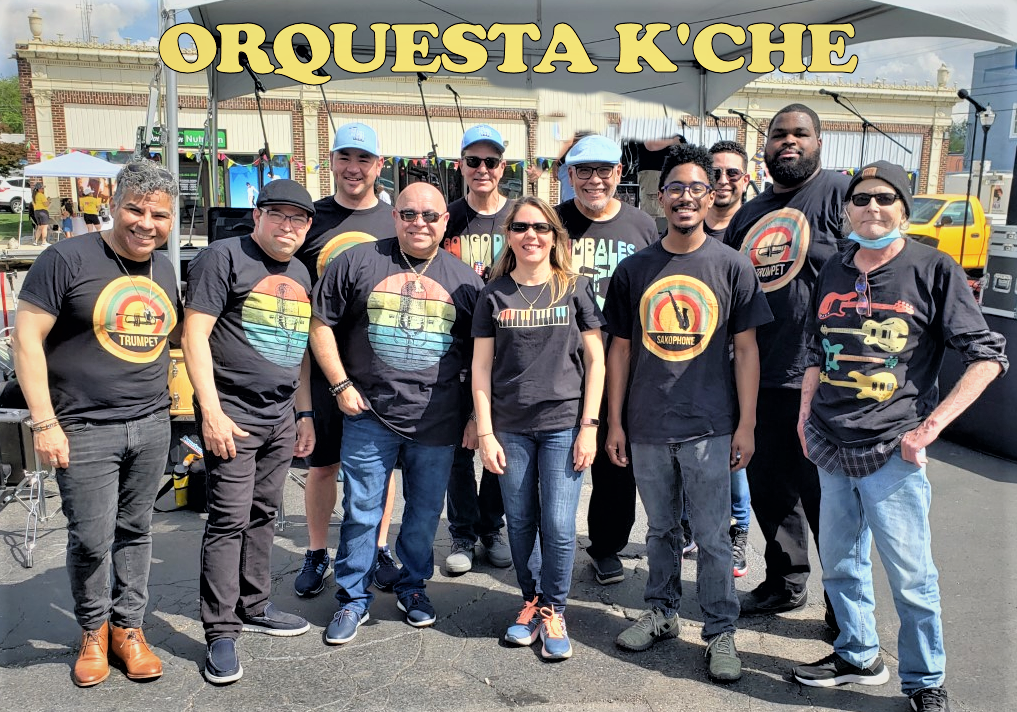 Venezuela es Danza
"Venezuela es Danza", was born in 2017 in Buenos Aires, Argentina. Its mission is to spread Venezuelan folklore and culture. Its directors, Mariol Montero and Eduardo Atencio, met in Venezuela more than 10 years ago dancing, and are still dancing together as partners.
Representing: Venezuela
vzlaesdanza@gmail.com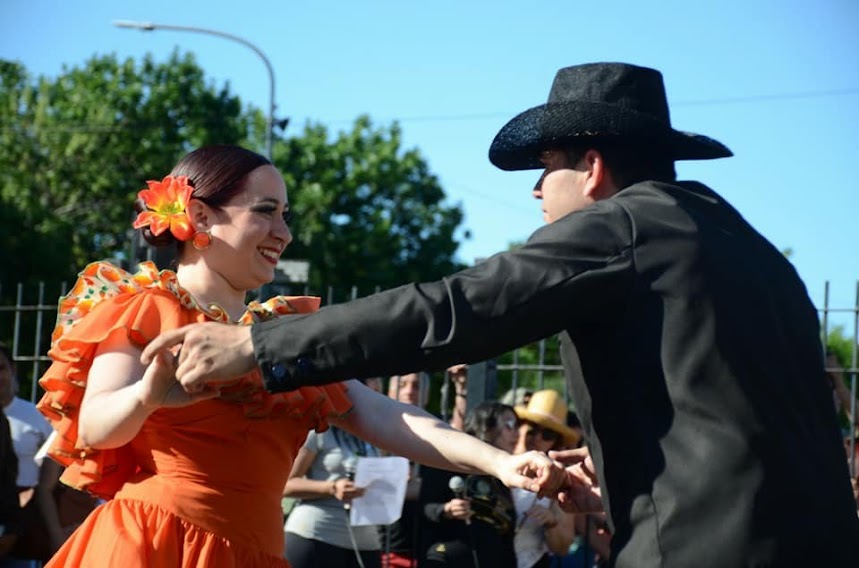 Ballet Folklórico Orgullo y Alma Latina
The ballet began in 2008 in a school in Zebulon, with elementary school children. We moved to the City of Raleigh 6 years ago. We have different prints of Mexico, one coming from San Luis Potosí, which we will present today.
fabianv200177@gmail.com
Representing: Mexico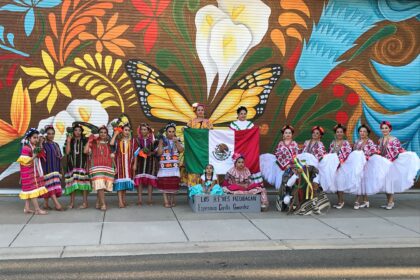 Batala Durham Inc.
We are all percussionists playing Samba-reggae music as Batalá Durham. Batalá Durham is part of a world-wide music project (42 bands around the world) that began in Paris, France, in 1997. Batalá Durham started in 2015.
bataladurham@gmail.com
Representing: Afro-Brazilian
Danza Tradicional de Rayados
Our dance crew members are divided into two groups : One part represents the 'Aztec Indians' native to Mexico, and the other part represents the French who went into battle on April 20, 1862.
didominguez19@gmail.com
Representing: Mexico. Azteca,religion Católica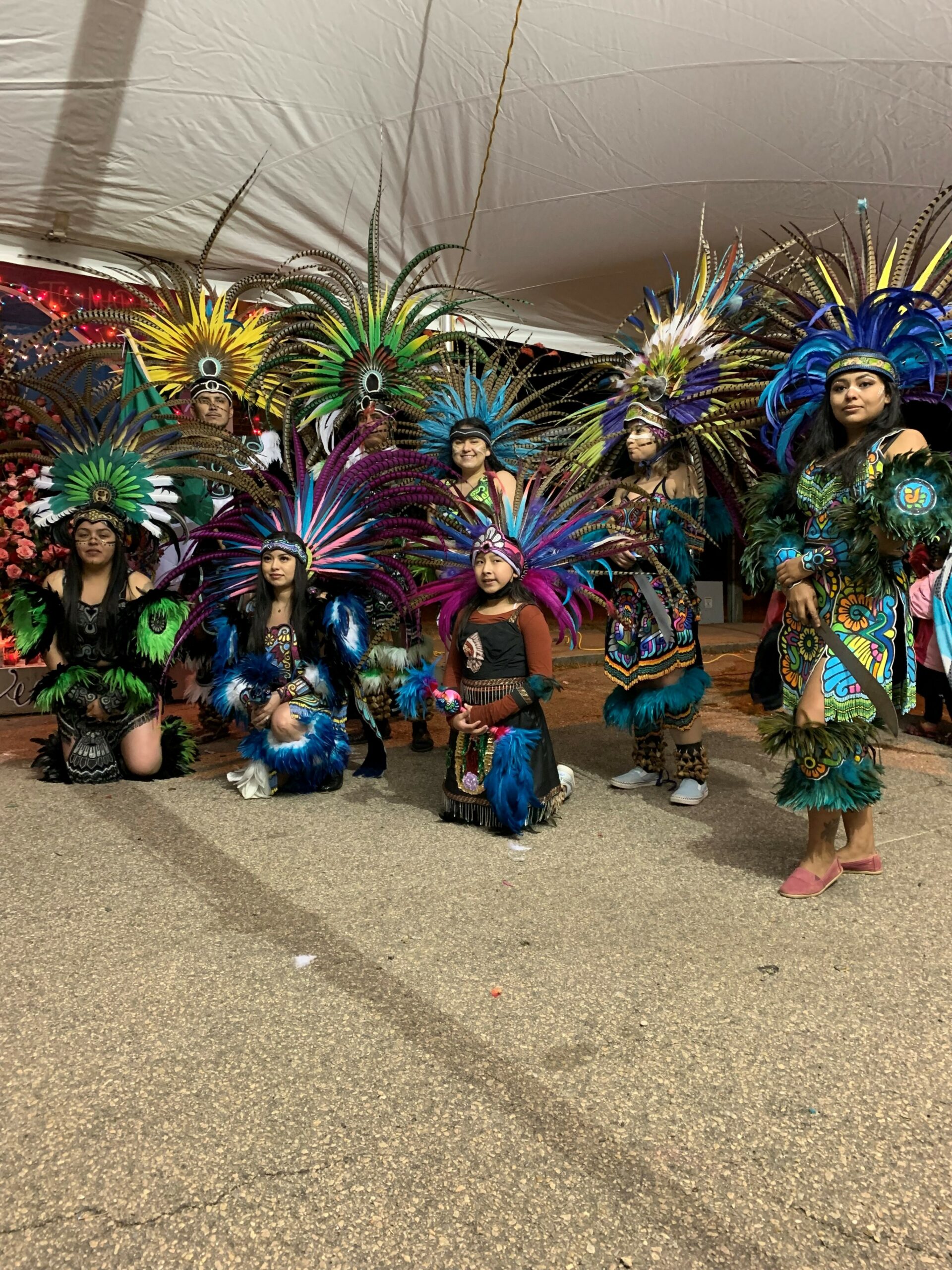 World of Dance
World of Dance is an international dance company based in Virginia that specializes in traditional dances from around the world. Since 2006, this dance team has educated, enriched, and entertained audiences locally, nationally, and internationally. For the 2022 Fiesta, these women will present traditional Afro-Latin dances from Panama and Puerto Rico. This team is under the direction of Artistic Director, Bethanie Mickles, Esq.
worldofdancepac2@gmail.com
Representing: Afro-Panamanian Congo Dance (Panama), Afro-Puerto Rican Bomba Dance (Puerto Rico)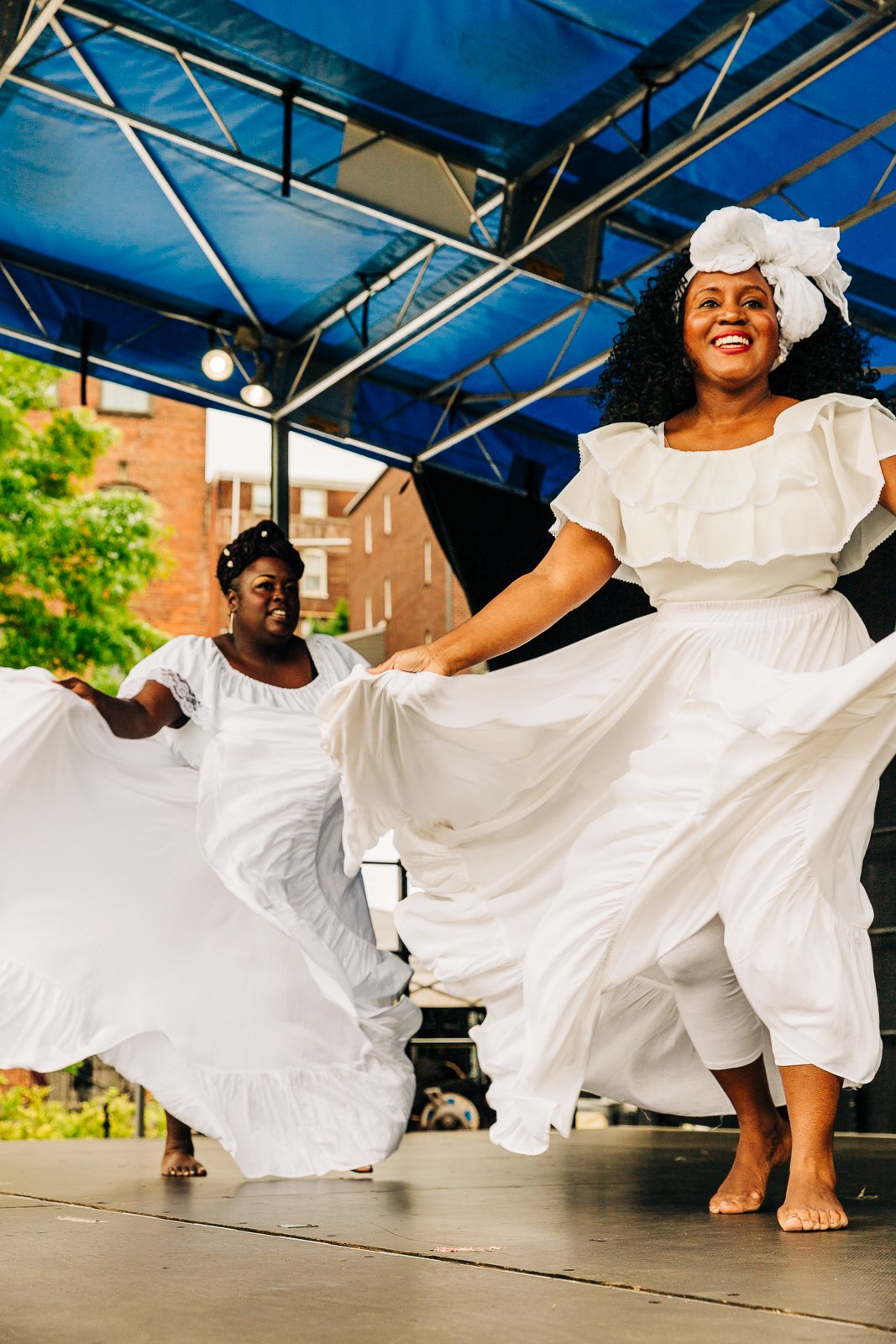 Takiri Folclor Latino
Takiri Folclor Latino is a dance group whose purpose is to share our culture through dance.
takiriacademy@gmail.com
Representing: Colombia y Puerto Rico