Tesoro
Tesoro is a Latinx drag artist based out of Raleigh, North Carolina. She creates and curates drag spaces catered towards POC drag artists. Inclusivity is important to her drag community and she hopes she can normalize non-binary alternative drag. Find her on Instagram @findtesoro. The hidden treasure of Raleigh.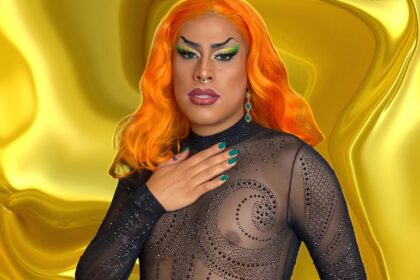 Eevee Dulce
Eevee is a Latinx female impersonator/drag artist currently living in Raleigh NC. She is currently a local performer and simply loves the arts of makeup & female impersonation. She hopes to be able to continue to use her voice to inspire others to live their truest lives no matter what your circumstances are. Find more about
her on Instagram/Facebook @EeveeDulce.